ANY ESTABLISHED THEME IS A FREE OPTION TO A STANDARD ENGAGEMENT

You are listening to "Save The Last Dance For Me"sung by Michael Buble'.
(See Footnote Commentary)
I have "lived" the decades of music... not just collected the tunes.

This musical history, combined with an understanding of the eras,

plus a flair for "productions," leads to my desire to create...

Theme Events

Theme Events Are Fun!

They provide an backdrop around which functions can be produced.

Theme Event music need not be spun continuously throughout the event...

25%-40% of the elapsed-time sets the musical stage for success!

When decorated with props... plus garnished with theme food and drink,

Theme Events transform a function into a

"Must-Go-To-Happening!"

Please Help Me To Preserve Bandwidth So All Can Enjoy.

Keep Site Opened Rather Than Re-loading For Each Visit.

.

The Big Swing Thing

Flip, Flop 'n Fly To Pop and Big Band Swing

The Betsy On Bellevue Ave

High Society Music That Made Gatsby Great

Lester Lanin, Bob Hardwick, Ted Easton,

Duke Ellington, Artie Shaw, Benny Goodman

and other orchestras mixed with

the best "society" tunes of

Louis Armstrong, Ella Fitzgerald, Al Jolson,

Beatrice Reading, Mandy Patinkin & more

Margaritaville

A State of Mind... A Way of Being!

The Big Easy

"Way Down Yonder in New Orleans"

isn't far. It's just a phone call away.

Sing-Along With The Stars

Nothing gets guests into your event

more than their unconsciously

singing and swaying to the

chorus of an easy tune.

British Invasions

1776 / 1812 / 1964

The first two Brit invasions were just bloody.

The last has provided "bloody great times!"

Oscar's Movie Tunes

Oscar may not be anatomically correct;

but, there will be no inaccuracies with

this countdown of classic & current

themes plus sountrack music.

- 3D GLASSES ARE OPTIONAL -

Or how about my ...

"Pulp Reality"TM

Hang with me at Jack Rabbit Slim's

as I spin an eclectic soundtrack from

PULP FICTION

plus other tunes that will transform

popular box-office fictions into

YOUR EVENT'S REALITY.

"You Never Can Tell."

We all may be doing the

"Jungle Boogie" by

THE END.

.

Disco Fever

Nothing energizes an event like disco.

Let's hang a spinning mirrored globe...

jump into some outrageous threads...

and "Get Down!"

Mambo Italiano

Break-out the red & white table clothes,

chianti, pasta, and pane...

there's an Italian musical feast to be served.

"Fourever" Fabulous

Before the "Fab Four" of the '60s,

There were the Fabulous Fours Of The '50s.

Ah... Love (still) Is A Many Splendored Thing!

Old Time Rock'n Roll

"Old Time Rock 'n Roll Never Forgets."

Even if memories are fading!

Surfin' & Cruisin'

Beach Boys plus Jan & Dean, naturally.

Connie Francis, Annette Funicello and others

singing about surf, surfer girls, hot-rods,

fatal crashes and asking

"Where The Boys Are?"

The Rock 'n Roll Waltz

The First 5 of the '50s

Prior to "Rocking Around The Clock,"

people "Wanted" to enjoy the "Moonglow"

under the "Allegheny Moon" before

wearing their "Band of Gold."

Got the code? If so, you'll enjoy

"The Rock 'n Roll Waltz.

Let's Bust A Move

Forget Dancing With The Stars.

This is "The Rappers Delight

It's Bootylicious and beyond.

You set the limit.

What's that... You want Ugh?

You need to get an Ugh DJ!

Other EstablishedThemes

Motor City Sounds

Country For Urban Cowboys 'n Girls

Glam-Rock Glitter, Funkafied Fitness,

and R&B Slow Jams & More
MICHAEL BUBLE'

Since most people hire a DJ to spin music for dancing, it seems appropriate on this EVENT THEMES page to play the most covered song in America that has "Dance" both in its title and lyrics: "Save The Last Dance For Me" -- which also has been a title... or alternative/working title...for movies and TV shows.

Of all the covers, I choose this recent rendition by Michael Buble', who has been likened to Old Blue Eyes, Frank Sinatra. Is this a blessing or curse? Well, Harry Connick Jr. was also given this "next" title, and it may be that Michael's popularity stems from the fact that Harry Connick, though very talented and popular, did not scoop The Chairman of the Board's fame. To point; young brides still insist on Sinatra's rendition of "The Way You Look Tonight" plus other of his music for the dinner hour.

In the defense of both Harry and Michael, I offer that they may never surpass Frank... not because of talent, but because of exposure. Today, it is difficult-to-impossible to garner the popular exposure which existed during the formative years of Sinatra's career. For example... in the first half of the '50s, radio stations played the gamut of music. After 1955, radio stations began to specialize... rock stations came into being and separated from easy listening, etc. Now, even rock stations have fractionated into "classical rock," "alternative rock" and so on.

Parallel with the segmentation of radio stations has been the DISAPPEARANCE of TV programming... including specials... that resembles a hosted variety hour. These were the staple of stars... plus stars having their friends as guest stars. EXPOSURE!

Today we are paradoxically in a communications mode where everyone is connected to something, but not to the same thing, for we have been isolated by marketing segmentation.

And so... for visitors who follow Michael, enjoy the tune. For visitors hearing Buble' for the first time... "IT'S TIME," which aptly enough is the album title containing the cut "Save The Last Dance For Me."

Johnny

Ray Charles
My Comments, Music, Links

Lee Greenwood

Music & Lyrics

Billy Ray Cyrus

Music & Lyrics

Bobby Darin

Music & Lyrics

Lee Greenwood

Music, Lyrics & Links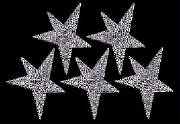 In the
Heart of The Berkshires
in
.

© 1994-Present John David Sottile / Johnny HiHat Entertainment
Designed By