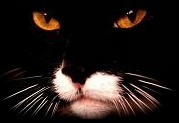 JOHN DAVID SOTTILE
74 Fourth Street
Heart of The Berkshires
Pittsfield, MA 01201 413-442-2118
Leadership
Executive: Founder & President, Principal, Consultant
Senior Management: VP of Sales, Director of Marketing
Non-profit: Founder of non-profit 501C3; past president of two other non-profit 501C6s
By Example: A natural roll-up-the-sleeves-hands-on doer from youth.
Entrepreneurship
Founded several businesses in different disciplines including S*W*A*T described below plus with equines (Equine Equity and Newport Coach & Carriage) plus felines (Johnny HiHat Cats).
Self-funded all businesses; gained a deep respect for revenues, expenses, cashflow, and commitments.
Experienced in launch and growth on "shoestring" budgets.
Enjoys "path-finding" and "odds-stacked-against" endeavors and projects.
"Rolls the dice" on endeavors he can control; otherwise, not a gambler, per se.
Sales
VP of Sales; grew a software start-up to an IPO.
Author of hard-hitting, sales training course "Mastering the Art of the Hard Soft-Sell" uniquely designed to leverage personal weaknesses to harness sales and marketing strengths for professionals, artists, and individuals.
Consistent quota achievement for 17 years while on quotas set by others.
Four-time Million Dollar Sales Award Winner in early '80s when $1,000,000 in independent, big ticket software sales was huge.
Successful home / branch / in-field sales territory and management experience.
Marketing
Internet, direct, traditional expertise; responsible for design & content of over 30 content driven websites for clients and self.
B2B / B2C successes in hi-tech, no-tech, pharma & non-profits.
Pioneer & expert in "tele" approaches which today includes the Internet and Social Media Marketing for big-ticket sales.
Creator of numerous client brochures, websites, and online / offline campaigns, including the integration of on & offline tactics to
Author of courses, and of articles on marketing and sales.
Negotiating
Skilled negotiator with Fortune 500s and national accounts.
Skilled drafter of contracts, positions, and expositions.
1983: Founded / funded / fully staffed Sottile's Winning Action Teams dba S*W*A*T(sm) Tactical Marketing Agency, a custom, self-contained sales/marketing agency serving Fortune 100s to individuals artist from concept to completion.
1992: Transitioned S*W*A*T to a marketing consultancy with associate service providers.
1996: Expanded and integrated consultancy to include online marketing via Internet; websites, email, and streaming.
Prior to forming S*W*A*T: VP of Sales with BGS Systems; grew software sales and sales organization to IPO in four years.
Prior to BGS: Seller of computer timesharing (today called "on-demand" and "cloud" computing"); business computers, and mainframes.
Prior to high-tech: Began career, by leveraging pre-med sciences, selling ethical pharmaceuticals and injectables for Merck Sharp & Dohme, a division of Merck.
Co-founder of After The Bugles, a non-profit corporation (501C3) educating and benefitting severely veterans wounded in war and survivors of fallen troops. Creator & Producer of 21 Word Salute which honors heros fallen in or resulting from war.
Past President and Board Member of the former Mass Media Alliance, a non-profit trade organization (501C6) promoting film, video, and multi-media industries.
Past President and Board Member and of the former Yankee Thoroughbred Breeders Organization, a nonprofit, trade organization (501C6) promoting Thoroughbred breeding and racing in the Northeast.
Former Class Officer / Webmaster for a Dartmouth College alumni class; plus project webmaster for another class (both 501c3s).
Breeder (not-for-profit), for the past 15 years, of foundation feline stock to "perfect" a breed of polydactyl, "tuxedo" cats and study their communal behavior.
Provider of entertainment services / planning for life/corporate/military. events under the brand, "Johnny HiHat" (tm)
Graduate of Dartmouth College, Hanover NH, BA in Economics with additional concentration in Pre-Medical Sciences.
Post-graduate study at Boston University, S.U.N.Y. / Albany, Rensellear Polytechnic Institute, plus on-going independent study.
A wealth of experiences through numerous, self-funded companies, numerous and varied clients with whom he has "stood in the trenches," plus past employments.