You are listening to "Body & Soul" by Bellevue Cadillac... (See Interesting Footnote)

I Spin Music For All To Enjoy!

I REMEMBER Elvis and all the rockers who died in crashes not as legends, but as EXPERIENCES.

I also remember Les Paul & Mary Ford, a thin Rosemay Clooney, Andy Williams, and the entire stable of Italian Stallions; Dean Martin, Perry Como, Al Martino, Louis Prima, Tony Bennett, Frank Sinatra and Jerry Vale... And, though the hey-day of the classic, 17 piece, big bands had passed, I remember a few stuggling through my hometown in the late '50s to make a buck.

Yup... I remember when needles were more connected to playing records... than debates about providing them to addicts.

78s, 45s, and of course 33s (and that critical 1/3)... not to mention reel-to-reel, cassettes and those lame 8 track tapes that stretched on day 1.

No fidelity... "hi fidelity"... mono... stereo... surround and every marketing gizmo in between.

This living musical experience has taught me just one thing as a dj.

EVERY GENERATION... (heck, every adolescent)... has its music. And though the proliferation of media has dropped the age bracket... the serious music buy-in starts when youthful hormones rage... and dating begins. Like the sense of smell, music evokes memories.

Many of our strongest ones are hard-wired to our "firsts." First dance, first date, first kiss, first... you get my drift!

So, from the first words spoken by a host/ess interested in knowing of my dj services, I'm just as interested in knowing the make-up of the people who will attend the event.

I know that I have tunes from the decades, and across many genres... And, I know that if the event has people from those decades, I can spin them a great time. But... if the host or planner wants only a specific era --- I also know I am not the dj for the event, UNLESS, OF COURSE, IT IS A THEMED EVENT, such as my Big Swing Thing or another theme listed in Theme Events.

(Click to visit either link.)

That's because as a dj... I like to reach deep inside people and restimulate their "firsts" with music. If I am given the freedom to do that, I can assure that guests -- even those who don't dance ( and I don't just mean older people ) -- will have a great time. If that latitude is denied, I am not fulfilled, and I know that the guests will not be as fulfilled. Subsequently, the host/ess will not be pleased... probably damned steamed! Who needs this to be the outcome of what was to be an enjoyable event?@#

So "Yes," I dj for money; it's my business...

But it's not just money for which I dj.

I spin to make every person happy.

If I can't even attempt to do so,

then, I prefer not to spin.

Ultimately, it's your party...

And, you can cry if you want to.

However, I prefer not to.

"It's My Party"

(And I'll Cry If I Want To)

LESLEY GORE

#1 hit for 2Weeks -- Top 40 for 11 Weeks

First Charted 05/18/63 -- #1 R&B Hit 3Weeks

"Judy's Turn To Cry"

A sequel to "Tt's My Party"

#5 Hit for 1 Week -- Top 40 for 9 Weeks

First Charted 07/20/63
.
BELLEVUE CADILLAC

Since 1991, Boston-based Bellevue Cadillac has been performing its eclectic rock worldwide.

Their music appears on movie soundtracks, such as Shallow Hal, and on TV shows such as The Sopranos, Las Vegas, Ed, Sex In The City, Touched by an Angel, Brimstone, and Good and Evil. Also, their performances have been telecast on Access Hollywood, CNN Showbiz, Hard Copy, and VH1.

This Cadillac travels in good company!!!

To date, Bellevue has songs on 17 compilation CDs with artists such as Duke Ellington, Ella Fitzgerald, Louis Prima, Louis Jordan, Sammy Davis Jr., Peggy Lee, Brian Setzer, Joe Jackson, Cab Calloway, Mel Torme, Rita Coolidge, Eva Cassidy, Big Bad Voodoo Daddy, and others. The reviews have been raves in Rolling Stone, Jazziz, Blues Review, and People magazines... Additionally, Bellevue has played with Ray Charles, James Brown, Ruth Brown, Percy Sledge, Bo-Diddley, Kool and the Gang, Patty Austin, Keith Richards, Tito Puente and others.

Their quality in sound, showmanship, and reputation was cemented in history when the band was selected to play at JFK Jr's secret wedding, but turned down the "gig-of-a-lifetime" to honor a prior commitment.

Amazing!

Johnny

( Abstracted from BC's website)

Ray Charles
My Comments, Music, Links

Lee Greenwood

Music & Lyrics

Billy Ray Cyrus

Music & Lyrics

Bobby Darin

Music & Lyrics

Lee Greenwood

Music, Lyrics & Links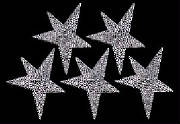 © 1994-Present John David Sottile / Johnny HiHat Entertainment
Designed By